Chiropractor Loveland CO
If you are in search of a chiropractor in Loveland, it makes sense to choose an experienced doctor you can trust. Our comprehensive approach at Vantage Medical Pain and Wellness Center in Loveland CO ensures that we give you the best opportunity to achieve health.
Many individuals in Loveland believe chiropractic care can do little more than relieve pain in the neck and back regions. However, chiropractic was developed to treat a much wider range of conditions than just back or neck pain. In fact, the first spinal realignment performed by D.D. Palmer, the founder of chiropractic, aimed to restore the hearing function of a man who had been deaf. After an adjustment that relieved the inflammation of neural pathways in the man's body, he could hear once again! After making miracles a reality, D.D. Palmer sought to bring chiropractic's healing properties to the masses.
Vantage Medical Pain and Wellness Center
Vantage Medical Pain and Wellness Center, Dr. Shane, and our entire health care team welcome you to our Loveland chiropractic office. Rest assured that you have found your next chiropractic office, as Vantage Medical Pain and Wellness Center has been voted multiple years by the reporter Herald as the Best Chiropractic Clinic in Loveland CO.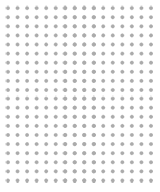 Why Our Approach is Different
Dr. Countryman wants to support every aspect of your life. Our chiropractor and Vantage Medical Pain and Wellness Center health team want you to be active, healthy, and pain-free without the use of unnecessary medication or surgery. Therefore, our advice extends into your everyday life. We educate you on corrective exercises to strengthen your muscles and improve your range of motion. We provide nutritional guidance to establish a strong system from which your body receives fuel and healing. We show you how to best organize your work area to eliminate back pain, neck pain, and shoulder pain. Plus, we offer massage therapy to compliment your chiropractic care.
Most people seek chiropractic care because of pain. Whether your pain is the result of a lifelong struggle, overuse injury, or unexpected accident, we have the services and techniques to reduce your pain and improve your health. Chiropractic care is beneficial for your entire family. We gently adjust your children to support them through their athletic pursuits and to keep their spines in alignment through growth spurts. Our chiropractic care program is helpful through transitional life stages to keep you feeling and looking your best. You do not have to live life in pain or take daily medication to mask your discomfort. Let us eliminate the cause of your pain and help you lead an enjoyable life.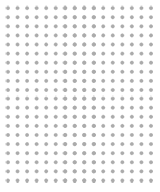 Begin Your Journey to Better Health
Vantage Medical Pain and Wellness Center can offer a wide range of treatment options to get you back to being active again.
If you are one of the many individuals suffering from neck pain, we can help!
Have you been diagnosed with a disc injury or a slipped disc? We can help!
Massage therapy can benefit your care plan when paired with chiropractic treatments.
What if there was a solution that may be able treat your back pain without drugs or surgery?
Our nutritionist and chiropractor work together to provide the best nutritional support for your system.